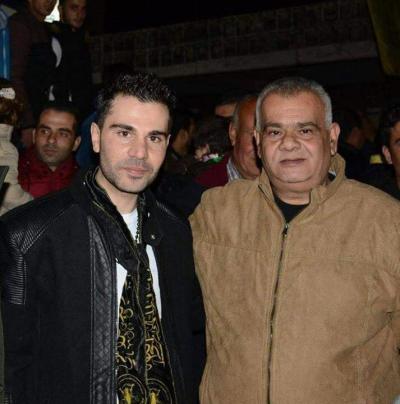 Ramallah- July 30.2018
The detainee Mohammad Stoof Al-Rimawi (27 year old) is on day 12 of his hunger strike as a protest against his extended detention and the interrogation conditions and methods used on him in Askalan interrogation center.
According to the Palestinian Prisoner's Club lawyer , the court in Askalan interrogation center extended Rimawi detention 8 more days, claiming they need to finish investigating and interrogating him.
The lawyer was told by Rimawi that the occupation forces are pressuring him to prevent him from going through with his hunger strike, at the same time they pretend that they don't care about
his strike. As a mean of pressuring him to back down, they arrested his father  Nimer Mohammad Al-Rimawi (54 years old) and transferred him to Askalan interrogation center.
Mohammad Al-Rimawi added that he's feeling that his health situation worsen and that he only drinks water while on strike.
According to the Prisoner's Club and Addameer Association, the occupation forces arrested Al-Rimawi from the district of Ramallah and Al-Bireh on July 19.2018 after he was called for an interview(interrogation session) by the Shabak. It's worth mentioning that he's a former prisoner who spent 3 years in prison before his release 6 months ago.
Addameer and the Prisoner's Club find the occupation state responsible for the life of the detainee Mohammad Al-Rimawi and call for the countries that signed and stand by  Geneva conventions to hold the occupation state responsible for the war crimes it commits and pressure it to adhere to the laws of the international community