Total Number of Political Prisoners
On 22 February 2021, the Israeli military court of appeal in Ofer issued a judgment reducing the administrative detention period against Amal Nakhleh, 17 years old, to four months instead of six months due to his health condition. This decision came after Addameer's request to appeal Ofer Israeli military court's confirmation of Amal Nakhleh's administrative detention order for the entire duration of six months.   
On 19 March 2021, Addameer Prisoner Support and Human Rights Association, Al-Haq, Law in the Servic
On 10 March 2021, the Palestinian Human Rights Organization Council, compromising of 11 Palestinian human rights organisations, the Civic Coalition for Palestinian Rights in Jerusalem, the Community Action Center (Al-Quds University), and Cairo Institute for Human Rights Studies sent a joint urgent appeal to the United Nations (UN) Special Procedures on forced evictions in East Jerusalem.
Addameer Prisoner Support and Human Rights Association calls upon its allies, friends, grassroots, civil society organizations, activists, and peo
Campaigns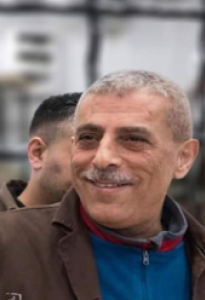 Legal Status
Sentenced 39 years in prison
Profession
Writer and novelist