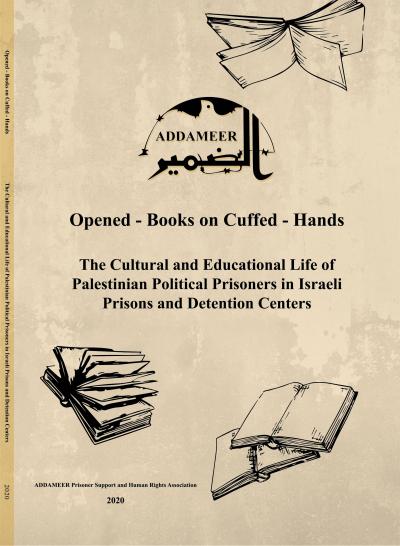 Throughout the years, the Israeli occupation has continued to systematically deny Palestinian prisoners of their most basic human rights while incarcerated, including the right to own pens and papers. With the continuous Israeli crackdown on Palestinian prisoners, the prisoners' movement has resorted to a multitude of resistance measures, most notably hunger strikes, to regain their rights.
This study aims at exploring the cultural and educational life of the Palestinian prisoners, touching on the international legal texts that guarantee the prisoners' right to education and cultural activities. Moreover, the study explores the Israeli Prison Service (IPS) regulations that only allow for the minimum education of the prisoners, and the politicization of the educational process in prisons, in violation of Israel's obligations as the occupying power in accordance with the Geneva Fourth Convention.
It can be said that prison regulations constitute in general a reflection of the political reality, hanging over the prisoners' heads in service of Israel's agenda and best interests at the occupation's convenience. The study aims to compare the educational and cultural life before and after the Oslo Accords, exploring the various methods to which Palestinian prisoners have resorted to in order to pursue their education. Such methods included sitting in the secondary education certificate exam, previously known as "tawjihi", enrolling in the Open University of Israel and Palestinian universities, establishing libraries and bringing newspapers inside the prisons, as well as holding cultural discussions.
In addition, the study addresses the cultural and educational life of Palestinian women and child prisoners, highlighting the similarities and differences between their experience and that of the male prisoners. Thus, the study explores IPS penalties that aim explicitly and implicitly at hindering the educational process of the prisoners. Moreover, the study notes the role of the Erdan Committee, which was formed by the Israeli Public Security Minister Gilad Erdan in 2018 to impose further restrictions on the Palestinian prisoners in all avenues of life; as well as the role of the International Red Cross Committee in the cultural and educational life of the prisoners.