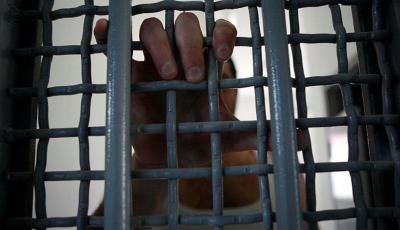 Today, on 31 March 2020, the Israeli military court postponed the appeal session for Palestinian detainee Mahmoud Attah who was arrested on 22 March 2020. Mahmoud was placed in isolation at Megiddo prison, immediately after his arrest due to suspicions that he was in direct contact with a person who was virus corona/ COVID-19 prior to his arrest.
Mahmoud's detention was extended twice so far, in one of his court sessions, Addameer's lawyer detailed the detention conditions Mahmoud suffers from to the judge at the military court. His detention conditions were inadequate, as he was never given any clothes to change, there was no bathroom in his cell, and after multiple requests to better his conditions he was only re-placed in another cell that had a TV and electric water heater.
Accordingly, the judge at the military court raised his concerns over his detention conditions and postponed his appeal session to tomorrow, 1 April 2020, at 12:00pm in order to receive the response from Megiddo's prison administration.
Despite the released guidelines and statement from the World Health Organization and a number of UN bodies including the High Commissioner for Human Rights that all call for taking all necessary precautions to prevent having COVID-19 in prisons. The guidelines also included releasing prisoners who are vulnerable, political prisoners, those whose sentences are about to end and those who are detained without charge or trial, yet, the Israeli Prison Services did release any new regulations that detail their preventive measures against COVID-19.