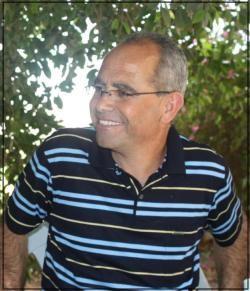 Addameer - Ramallah: The Israeli Military Court decided on Wednesday, 6 March, 2019, to extend the detention of the human rights defender Ayman Nasser, Coordinator of the Legal Unit at Addameer. The association reported that the detention of Ayman Nasser was extended for an additional six months, two days before the end of his current administrative detention, which ended last Friday, 8 March.
The Israeli occupation forces arrested Ayman Nasser from his house in the village of Safa, west of Ramallah, in September last year. After breaking into his home with dozens of soldiers, the Israeli occupation forces took Ayman handcuffed. A week later, the Israeli military commander issued his administrative detention order for six months.
The arrest of Ayman Nasser is part of the systematic policy of targeting Palestinian human rights defenders by the Israeli occupation forces, in order to suppress human rights activists in the Occupied Territories. A policy aimed at undermining the ability of the Palestinian society in general to face daily violations of the occupation.
Addameer condemns the administrative detention of its legal unit coordinator, as well as its extension. Addameer also calls upon all concerned parties, both regionally and internationally, to coordinate their efforts to pressure the occupying power, in order to put an end to the policy of administrative detention and to end the repression of Palestinian human rights defenders. An imperative condition for human rights defenders' ability to document the occupation's violations and defend the fundamental rights of their people, as the basis for their protection under international law.