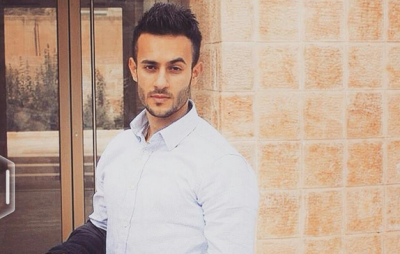 Ramallah - 8/10/2015 - The lawyer of Addameer Prisoner Support and Human Rights Association, Adv. Mohammad Mahmoud, submitted a request earlier today demanding the Israeli occupation's prosecution to immediately release the body of 19-year-old Fadi Alloun, who was extra-judicially executed by Israeli police in occupied East Jerusalem last Sunday.
Adv. Mohammad Mahmoud stated in his request that keeping the body of Alloun violates human rights standards and all democratic principles and ethics. The Israeli occupation authority's insistence to continue to hold the body despite the family's repeated pleas and despite the fact that they have already agreed to all conditions put forward by the Israeli intelligence forces indicate that the decision is in fact a form of collective punishment.
Adv. Mohammad Mahmoud added that the occupation's military prosecution is keeping the body of Fadi Alloun as punishment to the family and comes as a part of a systematic policy of withholding the bodies of Palestinians shot by Israeli occupation forces and allegedly accused of being involved in attacks. Fadi's body is being held despite lack of evidence to incorporate him with the alleged stabbing attack that took place Sunday morning. Adv. Mahmoud points that the investigation material were withheld from him and footage of surveillance cameras where the alleged stabbing took place were not released. Furthermore, footage has emerged that clearly show the deceased to be unarmed when he was shot. The footage in fact show Alloun was trying to avoid a group of settlers that attempted to attack him and who told the police to shoot him accusing him of being a terrorist.
Addameer points that the prosecution's decision to keep the body of Fadi Alloun for five consecutive days without any legal or logical basis is a very extreme, offensive and cruel measure that is causing the family to suffer and further imposes collective punishment on the family and the Palestinian society as a whole. The Israeli condition to transfer the burial place far from the family's residence and to withhold the body further poses psychological torture for the family of the deceased and comes as a part of the ethnic cleansing policy against Palestinians in Jerusalem. It also serves as part of a set of discriminatory laws and measures practiced by Israeli occupation authorities against Palestinians.