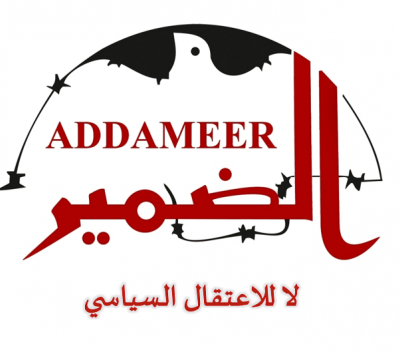 02 April 2015
Palestinian Legislative Council Member Khalida Jarrar arrested by Israeli forces and taken to undisclosed location
At approximately 1.30 AM on 02 April 2015, Palestinian Legislative Council member Khalida Jarrar's home in Ramallah was raided and she has been taken to an undisclosed location. Khalida Jarrar, a civil society leader, has been a Palestinian Legislative Council Member since 2006, is head of the Prisoner's Commission in the Palestinian Legislative Council, and chairperson of the Board of Directors of Addameer.
Approximately 3-4 military jeeps came to her home, and soldiers forcibly removed the front door. Khalida and her husband were placed in separate rooms. Khalida was then taken and at the time of writing, is in an undisclosed location.
Khalida Jarrar has been targeted by Israeli forces in recent years. At approximately 1.30 AM on 20 August 2014, Israeli forces delivered a military order to Khalida Jarrar ordering her to leave her place of residence in Ramallah to Jericho for a period of 6 months; the order was subsequently limited on 16 September 2014 to one month, following a month long solidarity campaign and international pressure and diplomatic intervention.
Khalida Jarrar has also suffered from chronic medical issues and has been denied travel to receive treatment. She has a travel ban since 1998, except for one occasion in which she was permitted to travel to Jordan for medical treatment, following diplomatic pressure and international campaigning.
The arrest of Khalida Jarrar constitutes an attack against Palestinian political leaders and Palestinian civil society as a whole. It also constitutes one arrest in the context of continuous arrest campaigns against Palestinians.
Addameer calls for the immediate release of Khalida Jarrar, who has been a Palestinian Legislative Council Member since 2006.