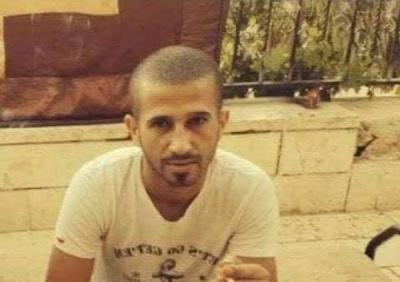 Addameer - Ramallah: Addameer has closely followed that on 25 February 2019, the Israeli prosecution reached a deal with an Israeli soldier accused of torturing the Shalaldah family, near the town of Kobar, north of Ramallah, early last month. The Israeli soldier admitted the charge against him, under the deal that his lawyer held with the prosecution and sentenced to six months and a half, as reported by the Israeli media.
According to Addameer's documentation unit, the Israeli occupation forces stormed the tent of the Shaladah family near the town of Kobar, on 8 January, waking up family memberswith dogs, including children. Israeli soldiers searched the tent and destroyed its contents. They also confiscated ID cards and personal telephones and forced the family to stay outside the tent in cold weather. The family members confirmed that the Israeli soldiers arrested Ziad Shalaldeh, 43, and his son Mahmoud, 21, and took them, blindfolded and handcuffed to Beit El detention center, where they were severely beaten and subjected to degrading treatment during arrest and transportation. The occupation soldiers forced Mahmoud Shalalda to watch how his father was beaten, as himself was beaten too. In addition, the occupation soldiers cursed and threatened both Mahmoud and his father. Mahmoud Shalaldeh was transferred to the Mascobiyeh Investigation Center, where he was interrogated for 16 days, 13 of which he was put in solitary confinement. An indictment was filed against both Ziad and Mahmoud Shalaldeh, who are still awaiting trial.
As it condemns the attack and abuse of the Shalaldah family, Addameer affirms that the Shalaldah family's case is an example of a systematic policy followed by the occupation authorities, practiced by the Israeli occupation forces against Palestinians on a daily basis. According to Addameer's documentation, more than 95 percent of Palestinian detainees and their families are assaulted, insulted and mistreated during and after detention, without accountability in the vast majority of cases. This indicates a systematic policy that goes beyond individual responsibility. Addameer also stresses that the sentence imposed on the Israeli soldier, of six months and a half, is insufficient to prevent similar violations by occupation soldiers in the future. Thus, Addameer calls on the international community to pressure the occupying state in order to stop its violations against Palestinian civilians, as well as to ensure their right not to be subjected to torture or cruel or degrading treatment, as required by international law.