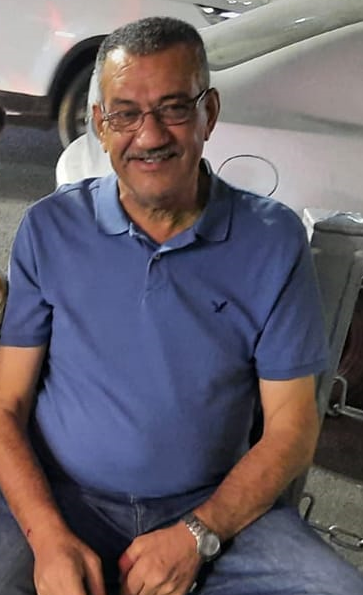 Elderly Palestinian Jamal Zaid, 64, with kidney failure, held under administrative detention, without charge or trial, is currently facing an imminent threat to his life in Ramleh prison clinic. Jamal was arrested on 15 September 2021, after which the Israeli military commander issued a six-month administrative detention order against him, ending on 12 June 2022. As a result of his medical condition, Jamal spends his administrative detention period—of indefinite duration—in Ramleh prison clinic to undergo dialysis sessions three days a week. The session is four hours of suffering, after which he is moved to the Ramleh prison clinic rooms, where he languishes with the rest of the ill Palestinian prisoners under harsh living conditions, ill-treatment, and medical neglect.
On 8 June 2022, the Israeli military commander renewed Jamal Zaid's administrative detention order for the second time for three months ending on 11 September 2022. This prompted Jamal to refuse dialysis sessions in Ramleh prison clinic, protesting his continued arbitrary detention without trial or charges, for an indefinite time, threatening his health and putting his life at imminent risk. On 15 June 2021, Ofer military court noted Jamal's deteriorating health conditions after boycotting two dialysis sessions, however, the military judge postponed the judicial review of the administrative detention order to 21 June 2022. On 16 June 2022, Jamal's lawyer submitted a request to the Israeli military commander to immediately release Jamal and end his administrative detention order.
Jamal Zaid's administrative detention is more arbitrary and pressing due to his grave medical condition, which requires close and constant monitoring and treatment. Jamal still suffers from the effects of a previous stroke, he has also undergone a retinal detachment surgery, requiring him to take a fluid medication regularly, and has blood pressure, diabetes, cholesterol, and irregular heartbeat, all of which require regular medication. The complications above do not even account for his case of kidney failure.
Israeli occupation authorities continue to blatantly violate international norms and conventions related to protecting prisoners, specifically sick prisoners, as the conventions guarantee the provision of necessary medical care to patients. Articles 76 and 92 of the Fourth Geneva Convention stipulate the right of sick detainees to receive the necessary medical care, a healthy diet, and conducting necessary medical examinations. 
The number of Palestinian prisoners who have died as a result of the occupation's policy of medical negligence has reached 72 prisoners, including four prisoners who died in 2020 and are Daoud Al-Khatib, Noureddine Al-Barghouti, Saadi Al-Gharabli, and Kamal Abu Wa'ar. The most recent case is Palestinian prisoner Sami Al-Amour who died due to medical neglect on 18 November 2021. The Israeli occupation continues to hold the bodies of eight Palestinian prisoners in refrigerators who passed away during their detention, including Anis Doula, who passed away in Askalon prison in 1980
Addameer Prisoner Support and Human Rights Association notes with concern and urgency the deteriorating health conditions and grave threat to life of Palestinian administrative detainee Jamal Zaid, and the inhumane living conditions Palestinian prisoners are subjected to by the Israeli Prison Services. As such Addameer submitted an Urgent Appeal to the United Nations Special Procedures on 16 June 2022 urging the mandates to intervene immediately, and specifically to call on the Occupying Power, Israel, to immediately release Palestinian administrative detainee Jamal Zaid, held without charge or trial, and guarantee his right to the highest attainable standard of health, dignified life and freedom from arbitrary arrests and detention.