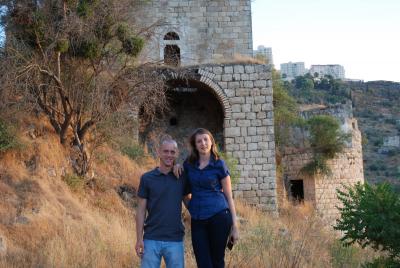 On 27 October 2021, Palestinian civil society and human rights organizations submitted an urgent appeal to the United Nations Special Procedures on the imminent deportation of human rights defender Salah Hammouri, following the confirmation of the decision by the Israeli Interior Ministry to revoke his permanent residency status in Jerusalem due to a "breach of allegiance to the State of Israel."  The initiation of his residency revocation and forced deportation, pursuant to Amendment No. 30 to the Entry into Israel Law of 1952, comes on the heels of the Israeli apartheid regime's targeted harassment campaign against Salah Hammouri, a vocal Palestinian human rights advocate, a long-time employee at Addameer Prisoner Support and Human Rights Association, and a former political prisoner.
The arbitrary, punitive, and unlawful decision entails profound violations of international law and human rights, amounting to the war crime of forced population transfer, and crimes against humanity, along with violations of the rights to movement, family life, and free expression, specifically the right to voice opposition to Israeli policies and practices. In justifying the decision to revoke his residency, the Minister of Interior cites intentionally vague and broad allegations of "terroristic activities" and/or affiliation with "terrorist entities," based on withheld "secret information." The withholding of "secret information" mirrors the Israeli occupation's practices of administrative detention, in stark violation of fair trial standards, which place Palestinians under indefinite detention based on secret material that cannot be disclosed to the detainees or their lawyers. More notably, this decision follows broader, ongoing campaigns aimed at silencing Palestinian human rights defenders and civil society organizations using unsubstantiated allegations and language of "terrorism."
The revocation of Salah's residency status marks a grave expansion of the Israeli apartheid regime's systematic policies and practices intended to silence Palestinians, including human rights defenders, who seek justice and accountability for violations of Palestinian rights. Such policies are part and parcel of Israel's apartheid regime of racial domination and oppression designed to engineer and maintain a Jewish demographic majority in the city at the expense of indigenous Palestinians. Salah's case will open the way for more widespread use of residency revocation on the basis of "breach of allegiance," putting thousands of Palestinians in Jerusalem at risk of arbitrary and punitive measures leading to their transfer. 
Accordingly, it is imperative that the international community immediately and urgently address the punitive residency revocation of Salah Hammouri as it represents a step towards its wider application. In light of the above, our organizations submit this urgent appeal for the immediate  intervention of the relevant UN Special Procedure mandates and urge them to: 
1. Issue a public statement calling on Israel to reverse its decision to revoke the residency  status of Salah Hammouri, which will lead to his imminent deportation;  
2. Communicate with the Israeli Foreign Ministry and other relevant interlocutors to reiterate the illegality of residency revocation leading to the forcible transfer of Palestinian civilians,  which is a war crime under the Rome Statute of the ICC.  
3. Call on Israel to put an end to all policies and measures of intimidation and harassment against human rights defenders and activists. 
Read the full urgent appeal here.