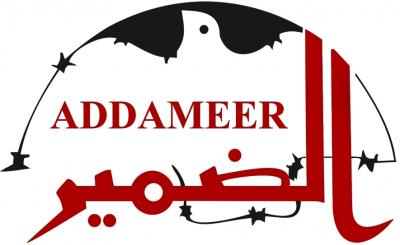 Today, 1 October 2020, the world celebrates the 30th anniversary of the International Day of Older Persons. The United Nations General Assembly designated this day as an opportunity to highlight the essential and influential role of older people in contributing to society, and as a means to spread awareness on the various challenges, older people face nowadays. Over 72 years, the Israeli authorities have established apartheid and discriminatory apparatus to suppress the Palestinian people.
Addameer Prisoner Support and Human Rights Association takes this moment to pay tribute to all elderly Palestinian political prisoners and detainees for their lifetime of resilience. 
While the international community discusses new policies with regards to elderly prisoners and addresses the need to release and reduce the number of older, ill, or disabled and dying people in prison. Approximately 53 elderly Palestinians are currently incarcerated in Israeli prisons, interrogation facilities, and detention centers, in which more than 12 have been detained since before the Oslo Agreement 1993. It is crucial that we question the Israeli occupation's policy of arbitrary arrests against elderly Palestinians for unnecessarily prolonged duration and under harsh conditions, as the reasons for their detention or "threat" to the Israeli security remain ambiguous. 
Life Sentences from before the Oslo Agreement 1993:
Of the 26 political prisoners from before the Oslo Agreement 1993, Mr. Karim and Maher Younes, the two longest-held Palestinian prisoners originally from the occupied 1948 territories, have both entered their 38th consecutive year in Israeli prison. Mr. Karim Younes, 64 years old, was arrested on 6 January 1983, and later after 13 days Mr. Maher Younes, 62 years old, was arrested on 18 January 1983.
Mr. Karim and Maher were amongst many whose sentences were limited to varying periods ranging from 30 to 45 years imprisonment. In this matter, there exists discrimination against Palestinian political prisoners; as Israeli security prisoners sentenced under Israeli Criminal Law, life sentences are often limited to 25-30 years, however, for Palestinian "security" prisoners many life sentences have not been limited or are limited to 30-45 years. Notably, Ami Popper, an Israeli Jewish security prisoner, who murdered seven Arab laborers in 1990 had his life sentence reduced. Moreover, he was offered many privileges such as conjugal visits during his incarceration in comparison to other Palestinian "security" prisoners.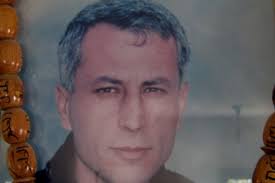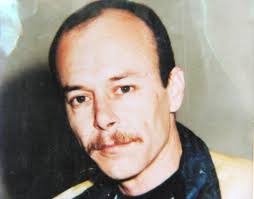 Slow Killings of Medical Negligence over the Years of Imprisonment:
On 8 July 2020, Mr. Sa'ad Gharabli, a 75-year-old Palestinian prisoner who served a life sentence in an Israeli prison for resisting the occupation, died from deliberate health negligence as the Israeli Prison Service (IPS) failed to provide him with adequate medical treatment. Mr. Gharabli, from Shajayeh in the northern Gaza Strip, was arrested in 1994 and placed in solitary confinement for 12 years until 2006 during which he developed various health implications until he was diagnosed with prostate cancer. The IPS refused various appeals to move Mr. Gharabli to Ramla prison clinic for treatment and left him in his cell causing a serious setback to his health as he went into a coma before the IPS pronounced his death. Mr. Gharabli was married with 10 children, his son, Ahmad Gharabli, was killed in a clash with Israeli soldiers in 2002 when he was only 20 years old. Notably, as an inhumane, cruel, and degrading policy the Israeli occupation authorities withhold and confiscate the bodies of many Palestinian martyrs as a collective punishment for their families. The Gharabli family still awaits the return of Mr. Sa'ad's remains to this day.
In addition, Mr. Muwaffaq 'Orouq, 77 years old from the occupied 1948 territories, has been in prison since 2003 serving a sentence of 30 years. He was diagnosed with cancer and have undergone chemical treatment and surgery to remove the cancerous tumor from his intestine. Being exposed to harsh conditions and medical negligence in an Israeli prison, Mr. Orouq's health is continuously deteriorating. Despite these circumstances, the Israeli occupation authorities continue to detain Mr. Orouq in conditions that are incompatible and unsuitable for his health situation and have no intent or taken any action to relieve Mr. Orouq from his pain and allow him to live what's left of his life in dignity.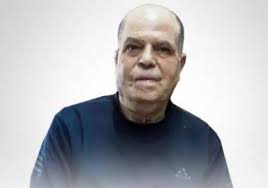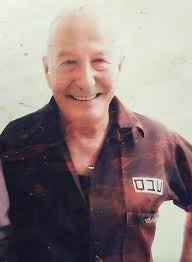 Prolonged Detention under Secret Information: 
On 31 October 2019, Mr. Ali Jaradat, 65 years old, was arrested by the Israeli Occupation Forces as they stormed his house in Ramallah. He was transferred to Ofer prison, when later, on 6 November 2019, an administrative detention order was issued against him for a period of 6 months ending on 30 April 2020. In the confirmation hearing on 12 November 2019, the military judge claimed that there is recent confidential material collected by the Israeli intelligence services that were not possible to reveal.
The administrative detention order was renewed twice in which the first time for four months till 29 August 2020, and the second time for an additional four months till 28 December 2020. Bearing in mind, the Israeli occupation's continuous use of administrative detention orders as a tool to suppress Palestinians, it is without a doubt that the Israeli military prosecutor will continue to request the renewal of Mr. Jaradat's administrative detention order indefinitely.
Moreover, Palestinian Legislative Council member Mr. Mohammad Natsheh was arrested from his home in Hebron on 28 September 2016. About 20 Israeli soldiers raided Mohammad's house with an intelligence officer who confirmed that they have an arrest warrant, saying "Seven months of freedom are enough. It's time for you to go back to prison". This detention was extended and the administrative detention order wad renewed several times until 24 June 2018. It should be mention that Mr. Natsheh was also previously detained several times. Most recently, he was arrested on 12 December 2019 at the age of 61 years old and he still under administrative detention based on secret information. This is highly problematic as the use of secret evidence significantly obstructs the ability of prisoners and their lawyers in the defense.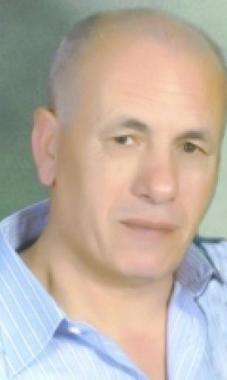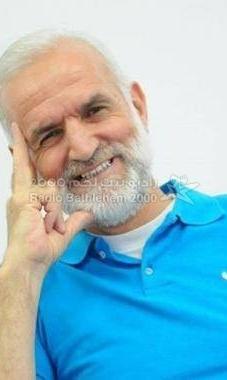 Continuous Harassments of Elderly Ex-Detainees: 
Mr. Nael Barghouthi, 63 years old, has spent over 40 years in Israeli prison. Originally, Mr. Barghoithi was serving a life sentence, when he was released in 2011 with over 1,000 fellow Palestinian prisoners as part of a prisoner exchange deal. In 2014, Mr. Barghouthi was rearrested with dozens of former prisoners in an attempt to intensify the suppression of Palestinian organizations. On 22 February 2017, Ofer Israeli military court reinstated the life sentence for Mr. Barghouthi.
This decision came in response to the appeal by the Israeli occupation military prosecution of Barghouthi's imprisonment for 30 months – a sentence that expired on 17 December 2016. An amendment in 2009 of article 186 of the Israeli military order 1651 stipulates that re-arrested former prisoners can have their original sentences reinstated by a military committee on the basis of secret evidence, to which both the Palestinian prisoner and their lawyers are denied access. In a larger context, this article allows the so-called goodwill gesture of prisoner exchange deals to be clearly undermined by legal loopholes which allow the re-arrest of prisoners.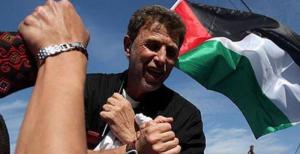 Increasing Threat During the Rapid Growth of the COVID-19 Pandemic:
COVID-19 presents a particularly acute and immediate danger to Palestinian prisoners and detainees, who already endure dire detention conditions, including systematic torture and ill-treatment, pervasive medical negligence, overcrowding, lack of proper ventilation and access to sanitary products, including sanitizers and disinfectants, poor nutrition, and, in certain cases, complete bans on family visits. Considering the higher risks for older persons during the outbreak of COVID-19 pandemic, these conditions make Israeli prisons a dangerous breeding grounds for COVID-19 and increases the vulnerability of the elderly Palestinian prisoners and detainees, including those suffering from chronic diseases. Despite many urgent calls, the Israeli occupation authorities have taken no steps to release these vulnerable groups or to adequately mitigate and prevent a COVID-19 outbreak in prisons.
Elderly Palestinians are the heart of the Palestinian identity, they have contributed tremendously to the Palestinian society with their own time and health. Addameer Prisoner Support and Human Rights Association recognizes and emphasizes the need to protect older persons' human rights and freedoms, including their right to live in dignity and security. Addameer stands in solidarity with the elderly Palestinian prisoners who have and still are suffering from torture and ill-treatment by the Israeli occupation.