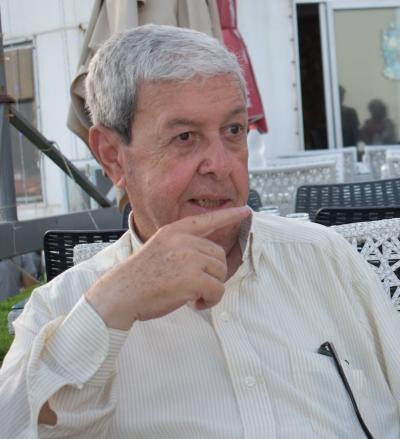 On 26 December 2021, following the judicial review of the administrative detention order issued against 79-year-old retired Palestinian lawyer Bashir Khairi (first issued 7 December 2021), the Israeli military judge confirmed the order for its entire duration of six months. Notwithstanding Mr. Bashir's old age, health condition, and refusal to be tried before Israeli military courts, as noted in a letter penned 7 December 2021 announcing his boycott of the military courts and request that his legal counsel does not appear before these courts to represent his case. 
During the judicial review session, the military judge relied on and was satisfied with the "secret evidence" provided by the military prosecutor alleging that Mr. Bashir imposes an imminent "security threat" to the region, completely disregarding two previous military court orders—issued 21 November and later on 6 December— to release Mr. Bashir on conditional bail, and the absence of a legal counsel representing Mr. Bashir.
Addameer Prisoner Support and Human Rights Association condemns the farcical military judicial proceedings against Mr. Bashir, indicating the Israeli occupation authorities' persistent endeavors to incarcerate him without any legal basis or guarantees of fair trial standards. This is especially highlighted by the arbitrary and dated charges submitted against him on 15 November 2021, which, when proven insufficient to incarcerate him, is subsequently turned into an administrative detention order without charge or trial.
The Israeli Occupation's systematic and arbitrary administrative detention practices stand in stark violation of international law, particularly relating to internationally recognized principles of a fair trial and its extensive use as a form of collective and criminal punishment. Israeli occupation authorities continue to place Palestinians under administrative detention indefinitely based on 'secret material' that is neither disclosed to the detainees nor their lawyers. In addition, administrative detention is regularly employed as a coercive and retaliatory measure targeting Palestinian activists, civil society members, students, former prisoners, and their family members.