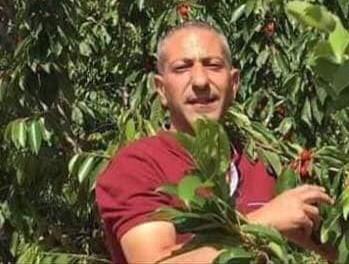 Again, Addameer Prisoner Support and Human Rights Association exposes the secretion from the Israeli interrogators with the involvement of the Israeli judges and possibly the hospital itself in regards to the case of prisoner Samer Arbeed. Today Maariv newspaper published that around two weeks ago the Israeli prison guards with Samer at the hospital used tear gas against him in his room. This comes despite the fact that Arbeed has pneumonia and eleven broken ribs in his chest due to torture during interrogation. 
Samer's lawyer was not informed of the fact that he was tear-gased even though Samer actually had a court session last Tuesday on 22 October 2019. In his last session, Samer was and remains banned from lawyers visits, and thus the lawyer did not see Samer despite that the hearing was held at the Intensive Care Unit (ICU) at Hadassah hospital. Samer's detention period was in fact extended to another eight days during this session. Furthermore, a medical report was given to Samer's lawyer by the head of the ICU indicating that there is a deterioration in his pulmonary apparatus due to contamination!
On Wednesday, 23 October 2019, a session was held at the Israeli High Court to look into a petition against the ban on meeting the lawyers order issued for Samer. During this session, the judge did not make any updates on Samer's medical situation, and only informed the lawyer that the court held a closed secret session that looked into Samer's medical reports. The court rejected the petition and suggested that the ban on meeting the lawyer order will be renewed. Yesterday, the military court at al-Mascobiyya interrogation center renewed that ban on meeting the lawyer order until 28 October 2019 without making any updates on his medical situation. 
Addameer re-assures that the judge's behavior whether at the military court of Israeli High Court; in the continuous renewal of the ban on meeting the lawyer; the extension of his detention for the purposes of interrogation; and the secretion on the details of his case, all shows their involvement in the torture of Samer Arbeed. Furthermore, the secretion by the medical staff at Hadassah hospital and not exposing the crimes committed in their facility shows their involvement in those same crimes against Samer.
Addameer assures that the Israeli occupation authorities' bears full responsibility over Samer's safety, well-being and life. Addameer also emphasis that the crime of torture is not subject to limitation.