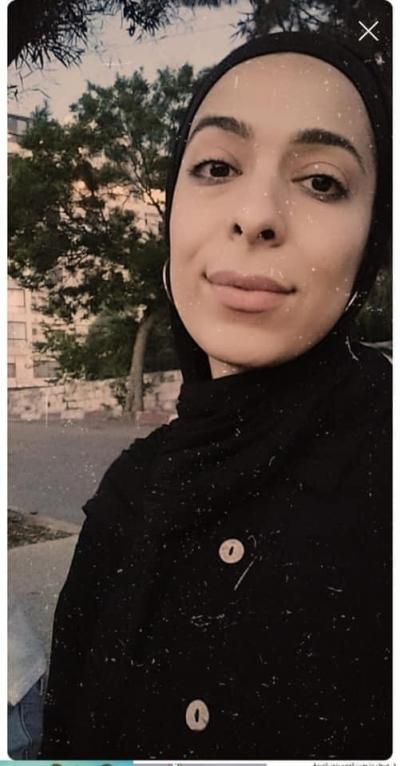 The Israeli occupation continues to suppress all means of activism against the occupation. Palestinians, including human rights defenders, activists, artists and students remain subject to prosecution and arrests by the Israeli occupation forces (IOF). In an attempt to break the will of those detained, Israeli occupation authorities force Palestinians to go through a tough, lengthy and renewable interrogation whilst held under brutal and human detention conditions. The outbreak of Covid-19 did not deter the occupation authorities from arresting Palestinians despite the pandemic reached Israeli jails and Palestinian prisoners/ detainees held inside them.
On Tuesday, 4 August 2020, the 29 years old master's student, Tasneem Al-Qadi, was arrested from her home after the Israeli soldiers stormed her house horrifying her family and child relatives. Tasneem's brother, Mustafa Al-Qadi, was not at home during the raid, the Israeli soldiers threatened the family and forced them to hand over Mustafa, who had to leave work and turn himself in later that day.
Tasneem's father confirmed to Addameer that the Israeli occupation forces besieged three buildings near their house before raiding it. He stated that Israeli soldiers demanded the identity cards of all those present in the house. 
Since her arrest, Tasneem is held under interrogation in the Petah Tikva Interrogation center. The military court of Salim extended her detention twice on the 6thand 13thof August for 8 and 11 days, respectively. Addameer appealed the last extension that was approved today by the appeal court and reduced from 11 to 8 days. 
Meanwhile, she was issued five consecutive ban orders that prohibited her from meeting with her lawyer since her arrest until this moment. The Israeli High court rejected Addameer petition against the ban order. In the meantime, Addameer awaits the Israeli High court decision on the second petition it filed against the last ban order issued on 18 August that prohibits Tasneem from meeting her lawyer until 23 August 2020.