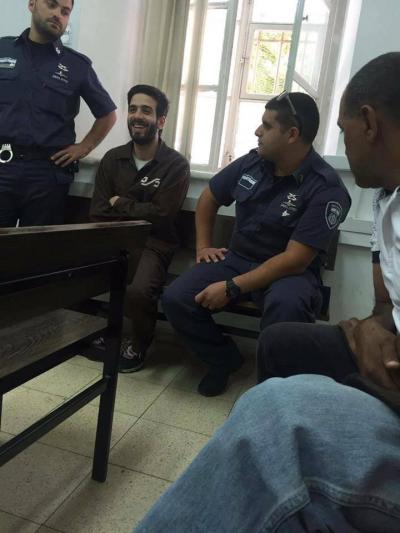 On 21 December 2016, the Jerusalem Magistrate's Court confirmed the administrative detention order of six months against Addameer's Media Coordinator Hasan Safadi. Al Safadi was set to be released on 7 December 2016, but his administrative detention was renewed for six additional months. 
Occupation forces arrested Journalist and Addameer Media Coordinator Hasan Safadi while he was crossing Al Karameh Bridge on 01/05/2016, where he was detained at around 4.00 PM. Safadi was stopped at the bridge after being identified by a soldier. He was searched in a surveillance room on the bridge and then was transferred to Al Moskobiyyeh Interrogation Center. A 6-month administrative detention order was issued on 10 June 2016 against Al Safadi, who had been under interrogation for forty days.
Safadi was set to be released on 10 June 2016 based on a decision from the Magistrate Court in Jerusalem, on a bail of 2500 NIS and third-party guarantees. Later on the same day, Israeli Minister Avigdor Lieberman signed an administrative detention order against Safadi, which effectively overrode the court's decision for his release. 
This practice of arbitrary detention is a grave violation of international laws and human rights standards, particularly articles 78 and 72 of the Fourth Geneva Convention which state that an accused individual has the right to defend himself. This also violates article 66 of the Fourth Geneva Convention and the basic standards of fair trial.