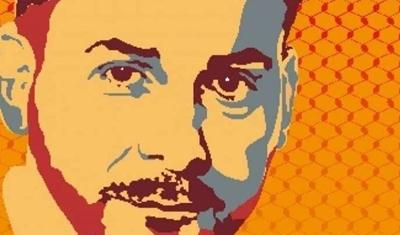 "Freedom or Death": Bilal Kayed Vows to Escalate Disobedience Following High Court Ruling
Addameer's attorney Farah Bayadsi visited hunger-striking administrative detainee Bilal Kayed yesterday, 31 July 2016 in Barzilai Medical Center. Attorney Bayadsi reported that Mr. Kayed is subjected to severe surveillance, including a watch-like detecting device that makes loud noises every 20 minutes and each time a certain degree of movement is detected. This device is used to control and monitor his movement, and purportedly to ensure that he will not escape.
Additionally, three prison guards are always present, coming in and outside the room. Mr. Kayed continues to refuse to undergo any invasive medical examinations or blood tests and suffers from severe headache, weakness, fatigue, inability to sleep, heartburn, and fluctuations in his heartbeat. Despite his deteriorating health condition, Mr. Kayed is still cuffed and chained to his bed.
Mr. Kayed expressed disappointment to Addameer's attorney over the High Court ruling which rejected an appeal to suspend his administrative detention. Mr. Kayed also stated to his attorney that from 01 August 2016 and until the next hearing in the High Court, he will reject medical examinations, including blood pressure, heart monitoring (ECG), and urine tests. He also relayed his demand to leave the hospital and go back to the prison. Mr. Kayed stated that he would rather die of starvation than give up his rights and those of his fellow prisoners and detainees.